League Executive
President - Rod Budgell
Treasurer/Convenor - Ig Parsons
Team Reps
Keyin College - Brian Kielly
Marco Construction - Brad Drover
Martini Bar - Mark Dawson
Marie's Mini Mart - Paul Byrne
Chislett Whitten Law - Bob White
Fougere Menchenton Architecture Inc. - Bruce Helm
President's Message 2021-2022 Season
To all Metro players, followers and visitors:
Welcome to the 50th season of Metro basketball in Newfoundland and Labrador! It is particularly exciting to welcome everyone back again after the first extended playing interruption in our leagues' history. As a testament to the commitment of our league executive and players, everyone chipped in for a very successful reboot. And following a collective effort to balance our 6 teams through our draft system, we are now getting back into the swing of things and playing ball again. We may have few more "hoops" to jump through because of how our world has changed, but nothing that will take the enjoyment out of the great sport of basketball.
The Metro history dates back to 1970 when a few ambitious lads decided to look for a conditioning solution when the summer sports season ended. Over the ensuing 50 years, thousands of 35+ men have come through our doors, kept in shape and competed, and been a part of our continuing success.
With limited options for older players in many sports, Metro delivers a great balance between physical conditioning, great socializing and spirited competition.
Best of luck to our 80+ players again this year, as we aim for yet another great season of ball.
Cheers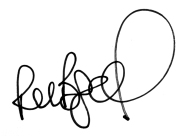 Rod Budgell
President, Metro Basketball League
RULES AND REGULATIONS FOR LEAGUE PLAY
Updated October 21, 2015
ARTICLE I: NAME
The league shall be officially known as Metro Basketball League (MBL)
ARTICLE II: LEAGUE EXECUTIVE
The MBL executive shall consist of a President & Treasurer. There will also be a team representative from each participating team.
ARTICLE III: RULES OF PLAY
The rules of game play for the MBL shall be those of the current F.I.B.A. Rule Book and the accompanying C.A.B.O. Case Book.
A. General rules :
1. Players are required to be dressed and ready to play at the designated start time to avoid any delay in the schedule.
2. A win counts as two points in the standings
3. All games will consist of two 20 minute half's using running time for the first 13 minutes and stop clock for the last seven (7) minutes of each half.
4. Teams will be allowed one (1) time-out per half.
5. Overtime will consist of one five (5) minute period using running time for the first three (3) minutes and stop clock for the last two (2) minutes ( one time-out per team, per overtime period).
6. Teams will be allowed to substitute players on any whistle.
7. Each player will be allowed five (5) fouls per game.
8. The eighth team foul in each half will be a shooting foul.
9. The team in possession of the ball will be allowed 8 seconds to avance the ball over half court.
10. The shot clock will be 24 seconds.
11. Any player ejected from a game for any reason, including for receiving two technical fouls is required to leave the gym.
12. Team Rosters - Each team will carry a maximum of ten players. Any team wishing to add to this number will require executive approval. Any team that loses a player through injury during the season will have that player replaced by a player from the call-up list until the injured player returns. The call-up player will then be returned to the call-up list. Any team who has a player leave our league will have that player replaced by the executive from players on the call-up list. The rep can suggest whom they want, but the final decision will be from the executive.
13. The MBL is not responsible for organizing or funding any outside tournaments. Players wishing to play in such tournaments shall organize their own teams and fund it using their own money.
14. Any team and/or players wishing to lodge complaints or express concerns regarding league matters shall do so through their team representative in writing.
15. Smoking and alcoholic beverages are strictly forbidden within any of the facilities used for league play. Complaints received regarding transgression of this policy by teams or players will be dealt with harshly.
16. Games may be rescheduled due to tournaments or unforeseen circumstances, if agreed to by all teams involved, the team representative will have the final say for his team.
17. All players must have their names on the score sheet at the start of each game in order to be eligible to play in a given game. Late arrivals will not be able to play unless their names were on the score sheet from the start of the game.
18. As the MBL is a recreational league, all players must receive reasonable playing time. Any repeated noticeable infractions or complaints in this regard will not be tolerated.
19. All jewelry shall be removed before the start of each game.
20. All knee braces shall be covered during all games.
21. Any player who is cut during a game must leave the game until bandaged.
22. To be eligible for League play or any league sanctioned tournament, players must be 35 years old by the date of the draft. exceptions to this rule will only be allowed by Executive approval.
23. After the end of the first round of play the executive can move players around to help balance the league if it is deemed that a team is too strong for the league.
Team Representatives note such points as:
1. Score sheets will be provided by the MBL. They can be printed from our website and all team reps should carry score sheets to each game.
2. The league will provide one game ball for each registered team.
3. The home team for each game shall be designated by the schedule of games.
4. All registered teams shall be responsible for having proper uniforms, which shall include top of the same color and similar style with permanently affixed numbers. Uniform numbers must be clearly legible and in a contrasting colour to that of the uniform colour.
5. The maximum number of players that may be used in any one game by a team is ten (10).
6. T-shirts may be worn under uniforms only if they are the same colour as the uniform.
ARTICLE IV : LEAGUE PLAYOFFS
A. Playoff System:
For a six team league, all six teams will play a best two out of three series for all playoff series..in the first round (first playing sixth, second playing fifth and third playing fourth). The team with the best regular season record, that advances to the second round will get a bye into the finals. The two remaining teams that advance to the second round will play a best of three series with the winner moving on to the finals. The two teams that advance to the finals will play a best of three to determine the league championship.
For a seven team league the top placing team after the regular season ends will sit out the first round off playoff games. The second place team will play the seventh place team, the third place team will play the sixth place team & the fourth & fifth placing teams will all play a best of 3 first round playoff series. The second round of playoff games will match the number one team from the regular season playing the lowest ranking team to advance from round 1 & the remaining 2 teams that have advanced play off against each other - all play a best of 3 series to determine the two final round playoff participants, who will determine the champion for that season.
For an eight team league, all teams will make the playoffs. The first round will consist of the eighth place team playing the first place team, seventh place team playing the second place team and so on. The first two rounds will be best two out of three and the finals will also be a best two out of three series..
The format of the playoffs is always subject to change by the Executive because of the regular season running to long, lack of gym space, etc. Teams will play scheduled games on the dates and times games scheduled. No rescheduling of games is permitted unless the reason is weather related or some uncontrollable reason develops. Not having enough players available is not an acceptable excuse.
5. No playoff game cancellations other than weather related. No games to be rescheduled because a team does not have
enough players.
B. Tie Breaking System :
1. For all ties, the higher position(s) will be awarded to teams in the following order of merit:
a) has the best won/lost record of games played between the two teams
b) has the best points for and against record between the two teams
2. If, at the end of regular season play, a tie exists between two teams for the last playoff position, then a playoff game shall determine that position.
3. If, at the end of regular season play, a tie exists between more than two teams for the last playoff position, then single knockout playoff games will determine that position. Rankings will be determined as outlined above in B.1. For example, a sixth ranked team would play a fifth ranked team, with the winner facing the fourth ranked team to determine the last spot in a four team playoff structure.
ARTICLE V : REGULATIONS AND REGISTRATION PROCEDURES
A. Eligibility for Participation in Regular League Play:
1. A team is eligible if properly registered with the MBL by the Registration deadline set by the Executive for the playing season.
2. All team registrations must be made on an official MBL registration form and accompanied by the fees set forth by the Executive for the playing season. Failure to pay fees by the deadline imposed by the Executive shall result in removal of the team from the playing schedule and could lead to sanctions being imposed on that team and its registered members for future playing seasons.
3. An individual player is considered to be eligible for regular season play if:
· they are not, or were not, a member of a team that is not in good standing with the League.
· they are not under any suspensions or sanctions served by an associated member of the Newfoundland and Labrador Basketball Association (NLBA).
· they are properly registered under one of the following circumstances:
I. registered with a team by the registration deadline.
II. registered with a team before the end of the first round of League games, subject to Executive approval.
III. After the end of the first round of League games, a player must be approved for League play by the Executive and a majority of the other team representatives.
4. Players wishing to change teams after dressing for one game with a team are required to have the Executive's approval.
5. Any trades, deals, or player swaps are to have prior Executive approval.
B. The registration deadline for all teams shall be determined by the Executive. Players shall be notified of the team to which they have been assigned no later than three days prior to the commencement of play. The Executive has the right to assign players to teams.
C. Each team shall provide two (2) minor officials for games designated to them by the schedule. The Executive retains the right to impose sanctions against any offending team for not providing the required officials.
D. Any team using unregistered or ineligible players shall forfeit the game in question.
E. To be eligible for playoff play, a player must dress for at least 50% of the games they are medically fit to play. The Executive may require written notification or confirmation of a player's medical fitness. Exceptions to this requirement are subject to Executive approval.
F. Each team will elect a team captain and two (2) co-captains. The names of the captain and co-captains are to be submitted to the league Executive before the start of league play and must be noted on the score sheet prior to each game.
G. Player registration fees shall be set by the Executive at the commencement of each season. A portion of the fee shall be sent to Newfoundland Labrador Basketball Association for national and provincial memberships and player insurance coverage. The remaining fee balance shall be used for league operational expenses.
H. No current Division 1 or Division 2 players to play in the Metro League. Former Division 1 and Division 2 players will be assessed on an individual basis.
ARTICLE VI: REFEREES
Floor officials for scheduled games shall be assigned by the N.A.B.O.
ARTICLE VII: SANCTIONS
A. The Executive shall appoint a Jury Committee prior to the start of League play. This Committee shall be composed of three responsible individuals whose duty it is to rule on protests or appeals made to the Executive. The members of this Committee shall have no direct connection with any team in the League.
B. Any individual suspended in any capacity by the League shall be suspended in all capacities from the League and NLBA sanctioned events for the duration of the suspension.
C. Minimum disciplinary actions for offenses towards game officials or other players are as follows (applicable to players/teams/league officials):
1. Any player ejected from a game by receiving two technical fouls will be given an automatic one game suspension.
2. Persistent criticism and persistent disputing of game officials' decisions (for which the player has been disqualified):
First Offense minimum one game suspension
Second Offense minimum three game suspension
Further Repetitions minimum one month suspension
3. Deliberate insulting conduct towards game officials (e.g., personally insulting remarks and/or allegations and/or physical contact with no degree of violence) for which a player has been disqualified:
First Offense minimum two months suspension
Second Offense minimum six months suspension
4. Deliberate small violent physical contact against officials (e.g. deliberate striking, kicking, charging, pushing):
First Offense minimum one year suspension
Second Offense minimum two year suspension
5. Very serious physical violence against game officials (e.g. official is violently knocked to the floor or requires treatment for any injury sustained):
First Offense sine die suspension not to be reviewed for three years
Second Offense sine die suspension not to be reviewed for five years
6. Deliberate violent physical contact or verbal abuse against opponents (e.g. deliberate punching or kicking ):
First Offense minimum five game suspension
Second Offense minimum one year suspension
7. Any person using excessive or vulgar language toward any member of the executive.
First offense minimum two game suspension
Second offense minimum four game suspension
Third offense remainder of season
All cases of misconduct and/or physical violence against game officials or other players are to be dealt with by the Provincial Association. Disposition of all cases should be reported to the NLBA by the MBL. Game officials involved in a case should submit a written report to the Executive within 24 hours, unless extraordinary circumstances prevent a timely delivery.
D. Should a team drop out of league play without approval of the Executive, it shall forfeit the full registration fee paid and the team, and/or its players, may be subject to further disciplinary action upon review by the Executive.
E. Any player ejected or banned from playing in a game will be automatically assessed a minimum one game suspension for their first offense. A second offense during one particular playing season will result in an automatic three game minimum suspension. Additional suspensions may be assessed at the discretion of the Executive. Suspension appeals must be made in accordance with the Appeals Procedure. Assessment of minimum length automatic suspensions cannot be appealed.
F. All suspensions not served by the end of the player's season will be carried over to his next season.
ARTICLE VIII : AWARDS
The following awards are emblematic of league play
· League Championship Trophy (perpetual)
· Most Improved Player
· Most Valuable Player (playoffs)
· Most Valuable Player (regular season)
· Top Scorer (regular season)
· Most Gentlemanly & Effective Player (regular season)
· Best Defensive Player (regular season)

Each team representative, Treasurer and the President shall nominate players for the following league awards: Most Value Player (MVP), Most Improved Player (MIP), Most Gentleman and Effective Player (MGEP) and Best Defensive Player (BDP). Additionally, a MVP for the playoffs shall be nominated. These players must have played in 80% of their team's regular games. The nominees may be eligible for multiple awards. The award winners shall be chosen based upon the majority of votes cast.
ARTICLE IX: REGISTRATION FEES
A. Registration fees are determined by the League Executive based on the numbers of teams applying and the anticipated costs to effectively run the League. The MBL operates as a nonprofit organization.
B. Each player wishing to participate must pay his registration fees($260) as follows. The first half of the registration fee($130)is due prior to the start of league play. The second half($130) is due no later then the end of the second round of league play. If you are not paid up by these times, you will not be eligible to play until these fees are paid.
ARTICLE X: THE DRAFT/SPARE LIST
1. A team will start the season with a team rep who is automatically the first member of the team along with three other protected players of his choice. If a team rep chooses to place himself in the draft, another team rep must be chosen for that team.
2.
Teams will make their selections based on their regular season record of the previous season, for the 1st round of picks the last place team chooses first, the second last place choosing second, etc. The order of selection will stay the same for all other picks.
3. All unprotected returning players are to be picked before any new players are selected.
4. Selections will continue until all teams contain a minimum of ten (10) players.
5. To be eligible for League play or any league-sanctioned tournament, players must be 35 years old by the date of the draft. Exceptions to this rule will only be allowed by Executive approval.
6. Any unprotected players must make themselves available for the draft if they intend to play at any time during the season whether injured or not.
7. Any player protected by his team can make a request to the Executive that he be released into the draft or traded before the draft.
8. If a team is without four (4) strong players to protect, it may be permitted to protect any available players before the draft to ensure that each team has four (4) strong players to start with.
9. A spares/call-up list will be made up of players that are not selected in the draft. Players are selected from this list to be used as temporary or permanent replacements of lost players. Players on this list must pay $30 at the start of the season and $5 per game that they play to a maximum of $240 paid per season.
10. If a player is picked in the draft & decides that he does not wish to play with the team that picked him, he will be placed on the call-up list
and a replacement player from the list will be chosen by the league executive.
11. Call up players for regular league games.
a. Teams using the call up list must do so through Bruce Helm via email at bruce0512@hotmail.ca. Teams must not directly contact players on the list. Teams requiring a call up must give reasonable notice to arrange for a substitute player. All call up players will be contacted to see who is available for the game(s) in question and appropriate replacement(s) shall be selected. All call up players will be given equal opportunity to play. Should a player show up to play that has not been called up by the person assigned to do this, the player showing up will not be allowed to play and the team or teams in question will forfeit the game or games if they are unable to floor enough players to start the game.
b. Former players after a term of absence wishing to return to league play shall be placed on the call up list. These players shall be given consideration over the season's new call up players as replacements.