Welcome to the home page of the Metro Basketball League.
The 2018-19 season will be the 48th year for the league.
Metro Basketball League 2018-2019 Final
Date
Location
Time
Visitor
Home
Minor
Thursday April 18th, 2018
NLSC
8:00
Fougere Menchenton Architecture Inc.
Marco Construction
League fees are due and can be paid via eTransfer to: metronltransfer@gmail.com
Congratulations to Chislett Whitten Law for winning the 2017-2018 Metro Basketball League Championship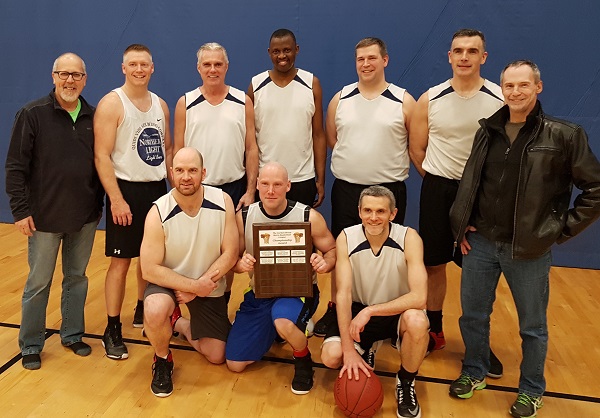 Front Row L-R: Steve Gosse, Jeff Cluney, Lincoln Addison
Back Row L-R: Rod Budgell-League President, Steve Hedderson, Paul Morgan (C), Emanual Kolawole, Jason Morris, Colin McNeil (Finals MVP), Bruce Chislett- Team Sponsor
Congratulations to Dr. Leslie Moss,Professional Medical Corporation
winners of the 26th annual 2018 Margaret Breen Memorial Basketball tournament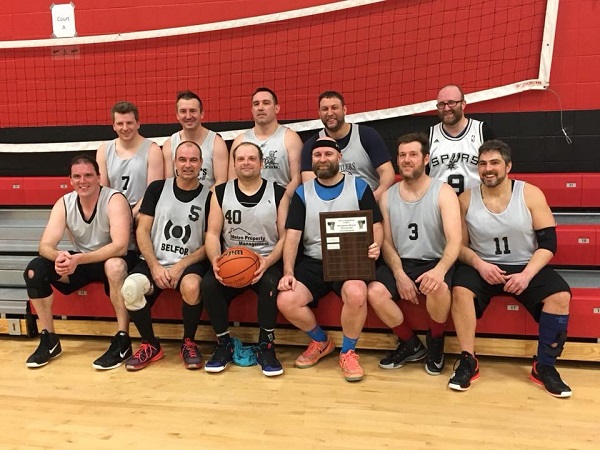 front row (left to right): Gary King, Paul Byrne, Mike Pope, Brian Kielly, John Madden, Ken Forward
back row (left to right): Craig Manning, Chad Jarvis, Mark Squires(tournament MVP),Steve Burden,Dave Kielly
We would like to thank all the sponsors who make it possible for the league to exist. We hope this site will be useful to players and all other visitors.